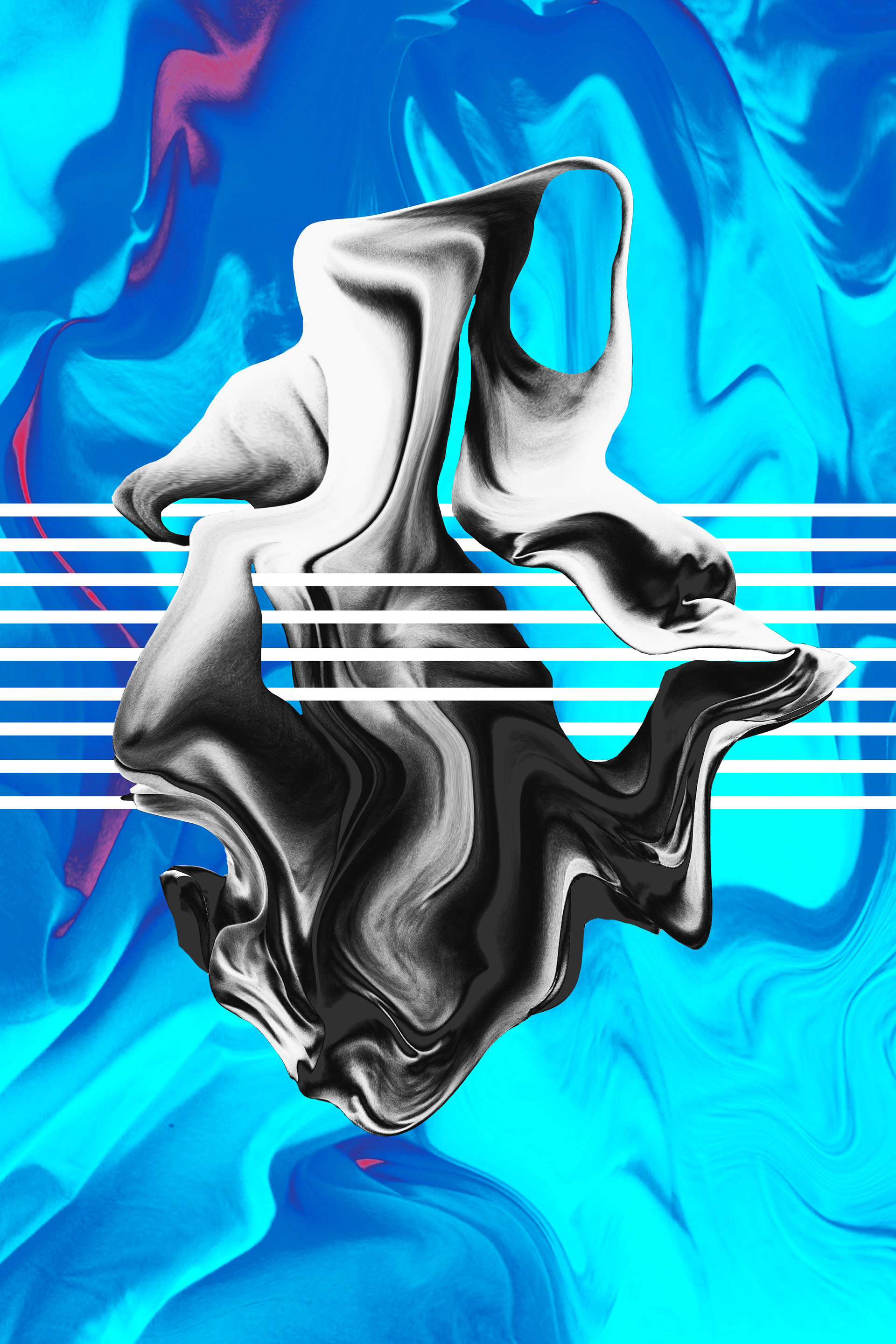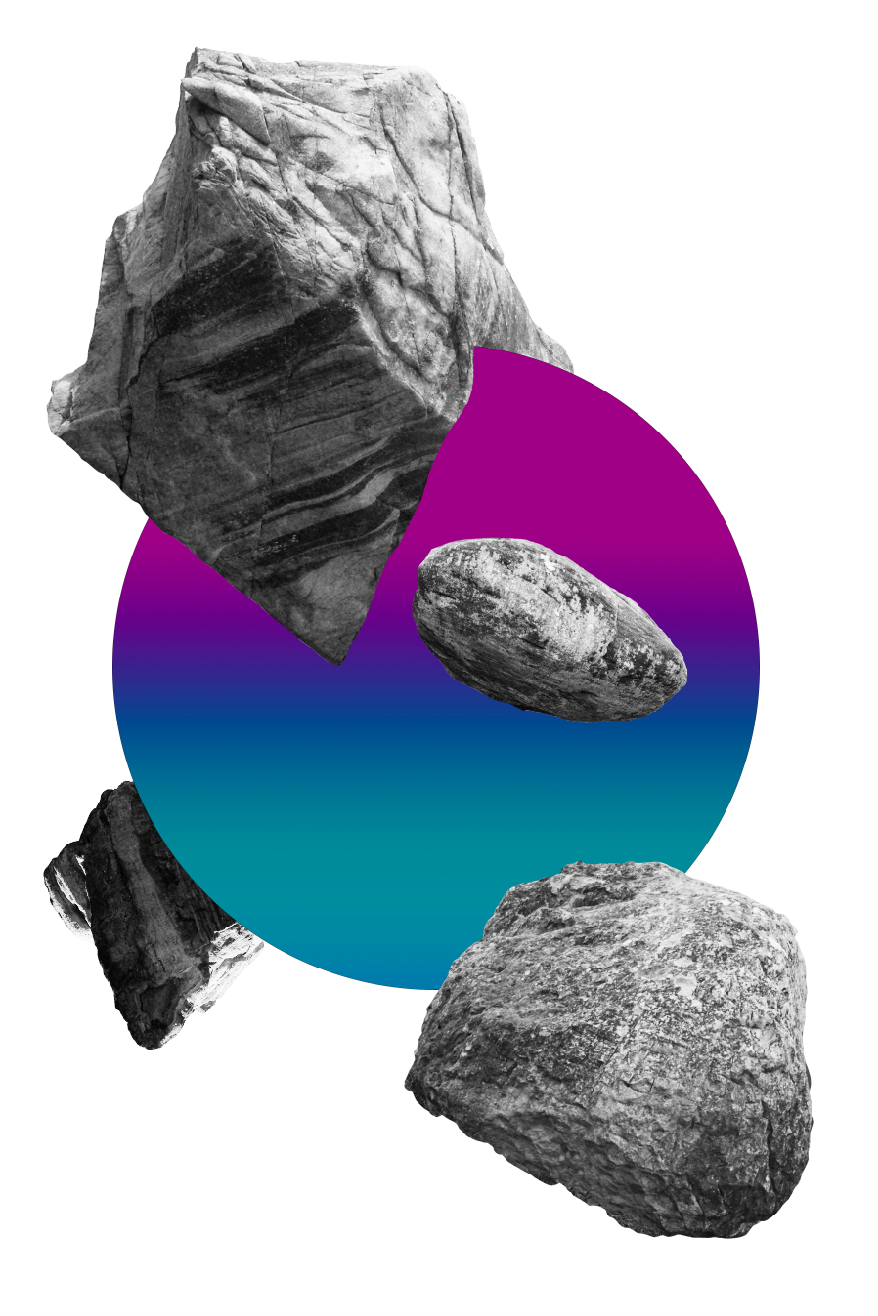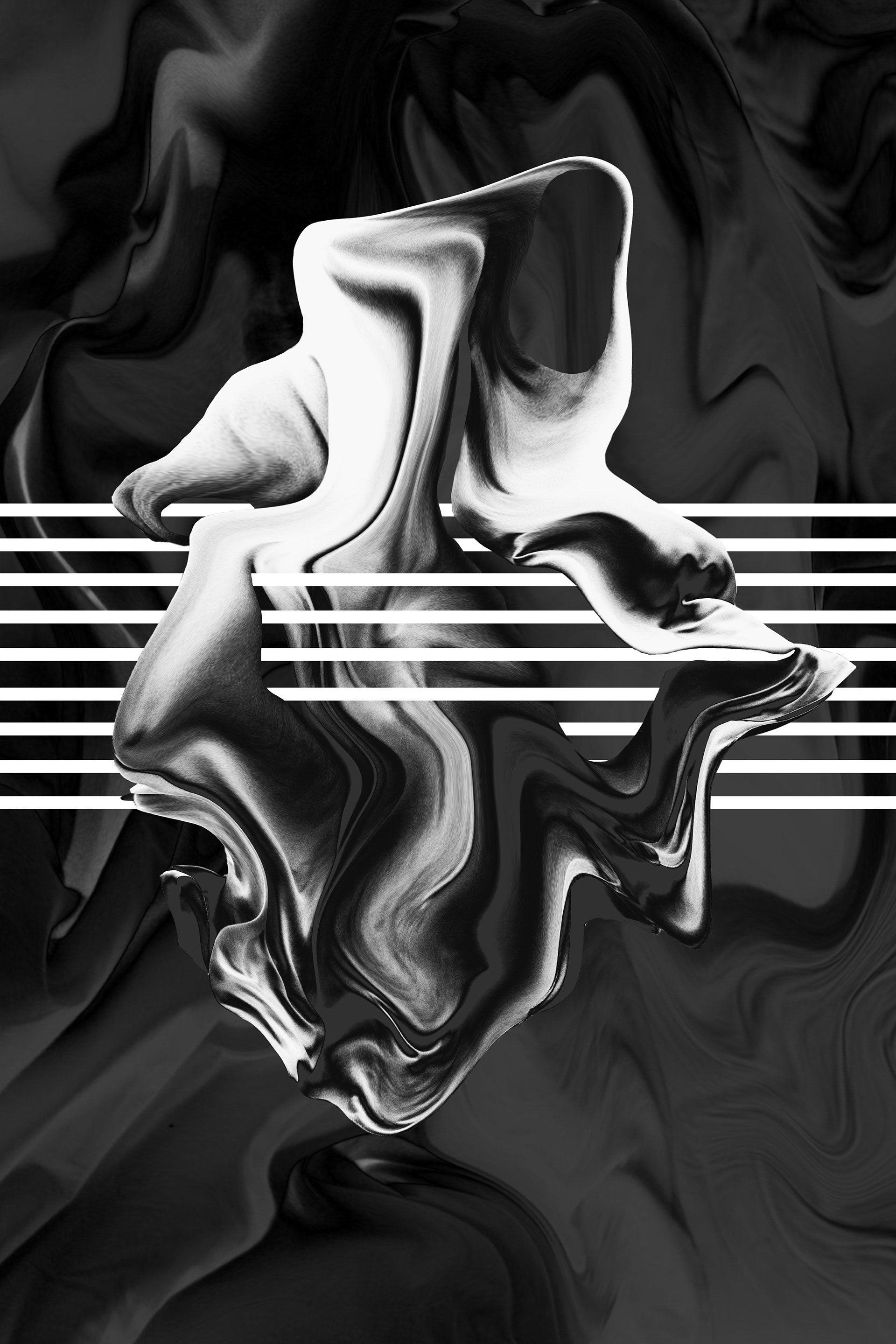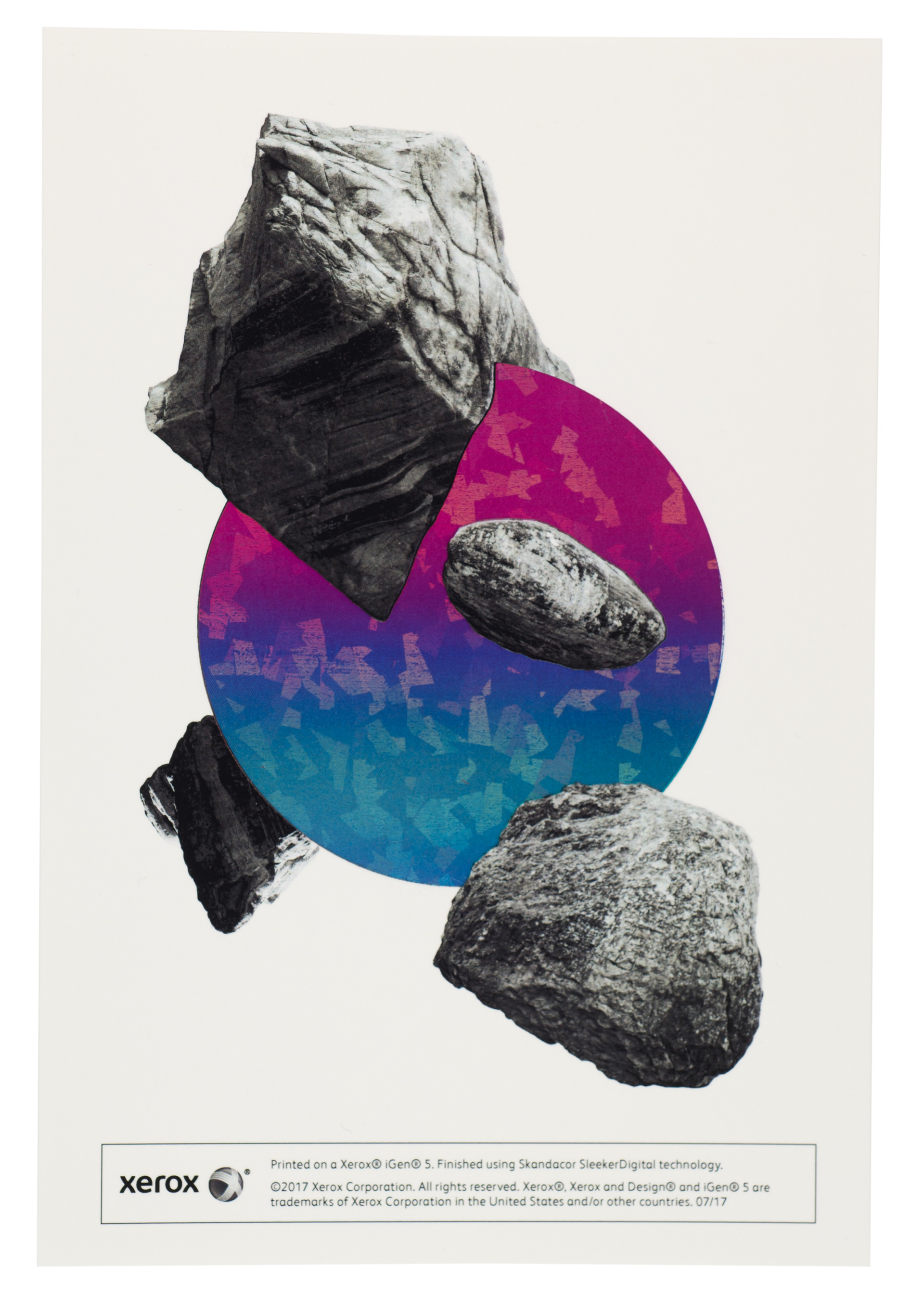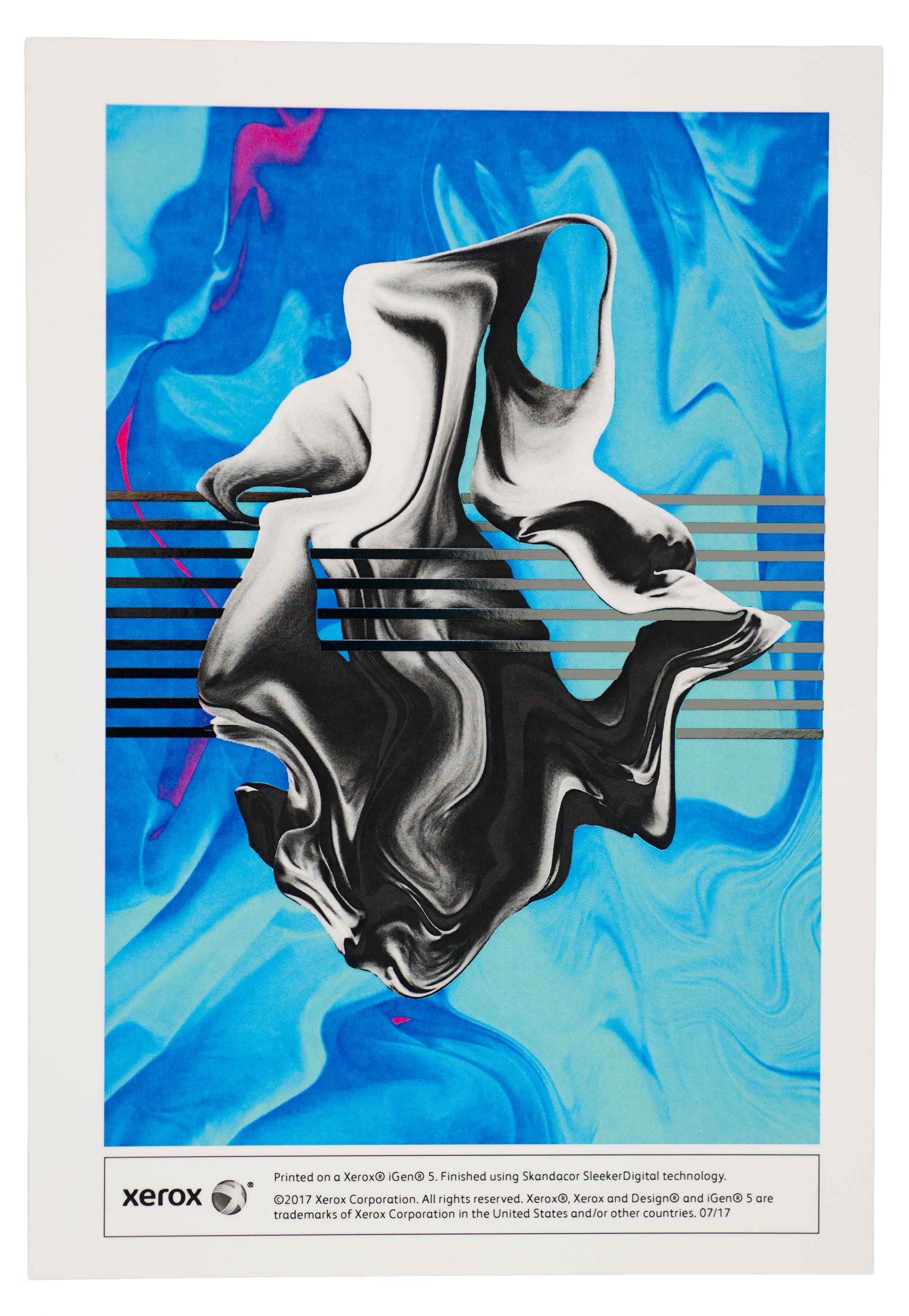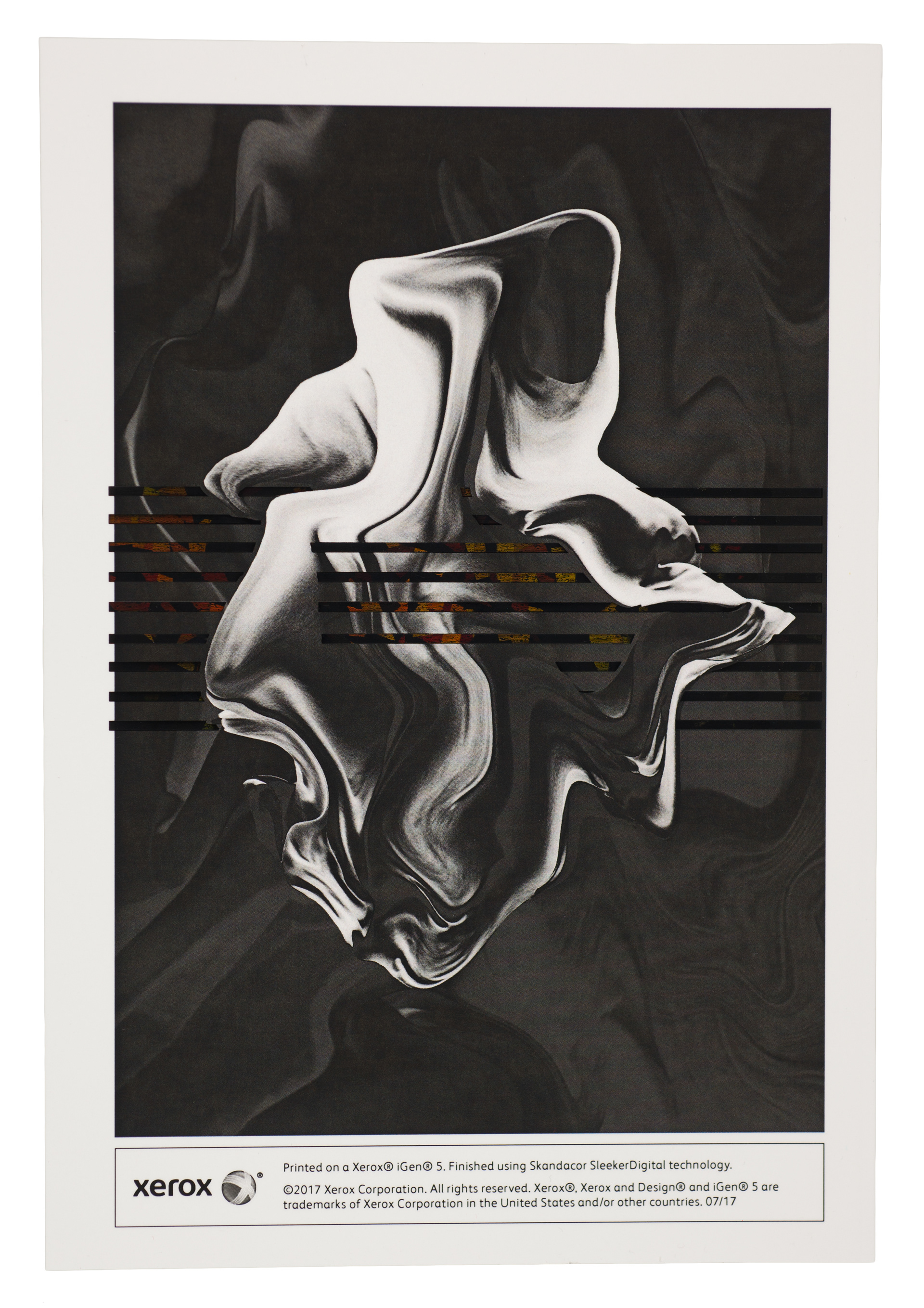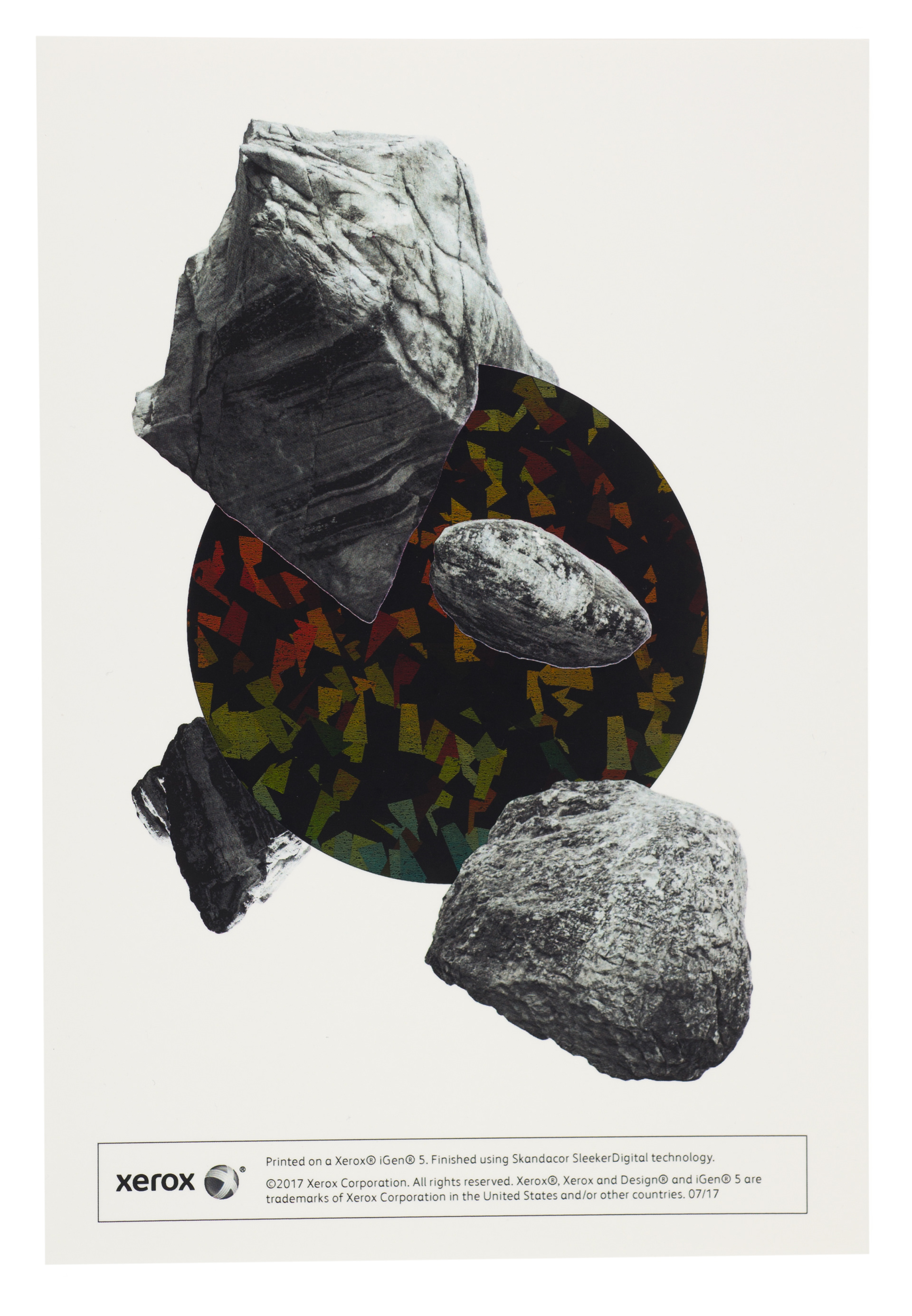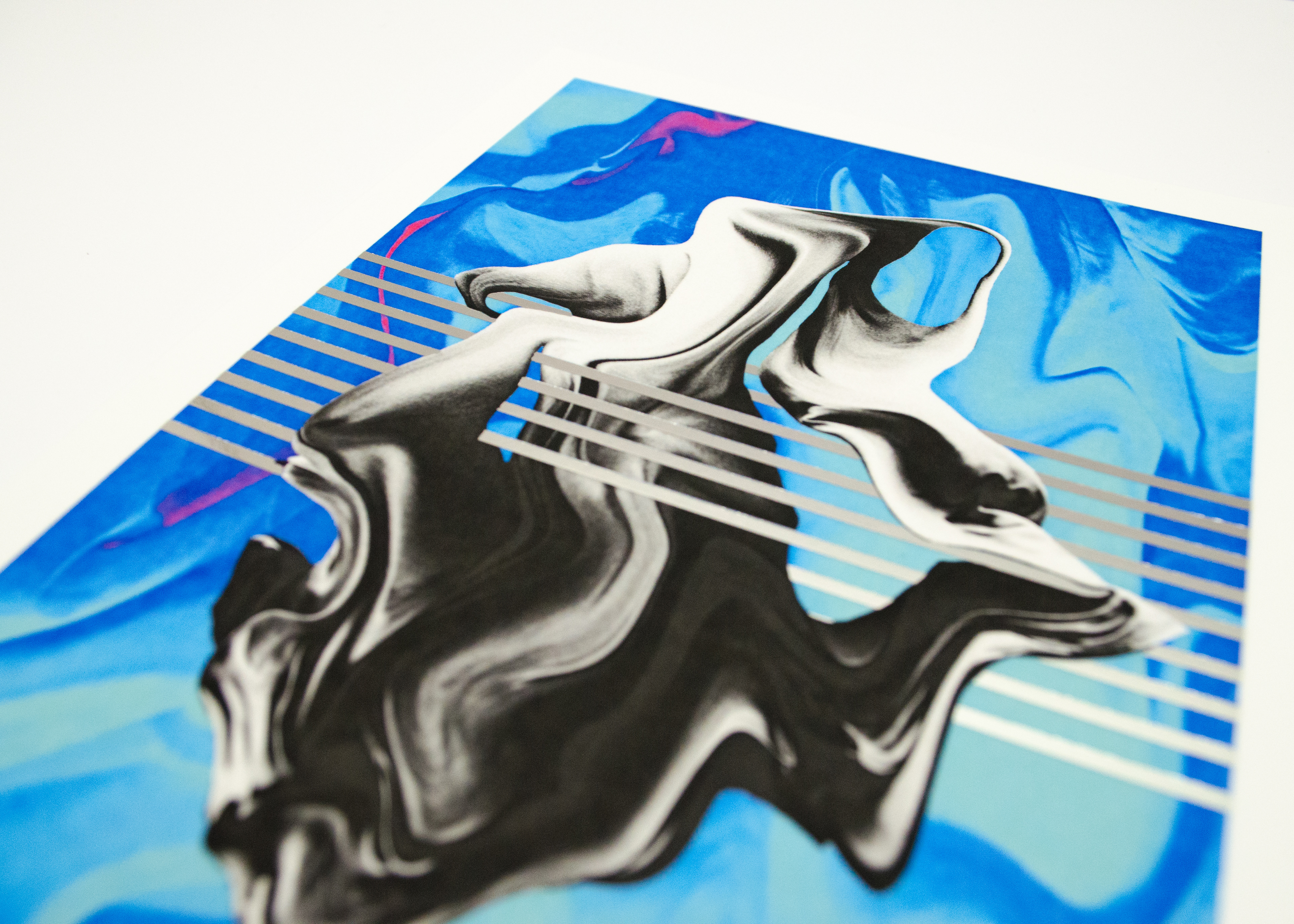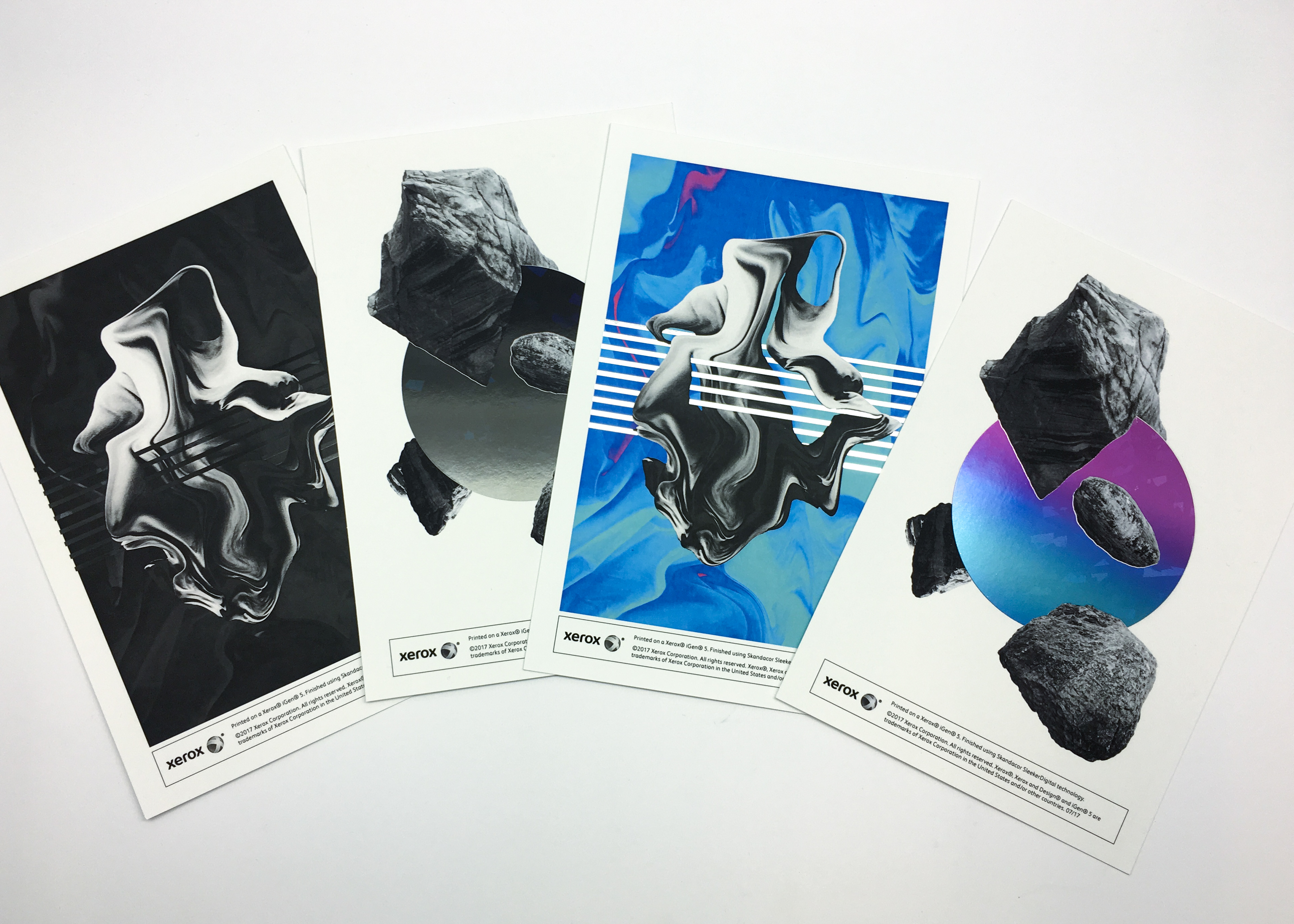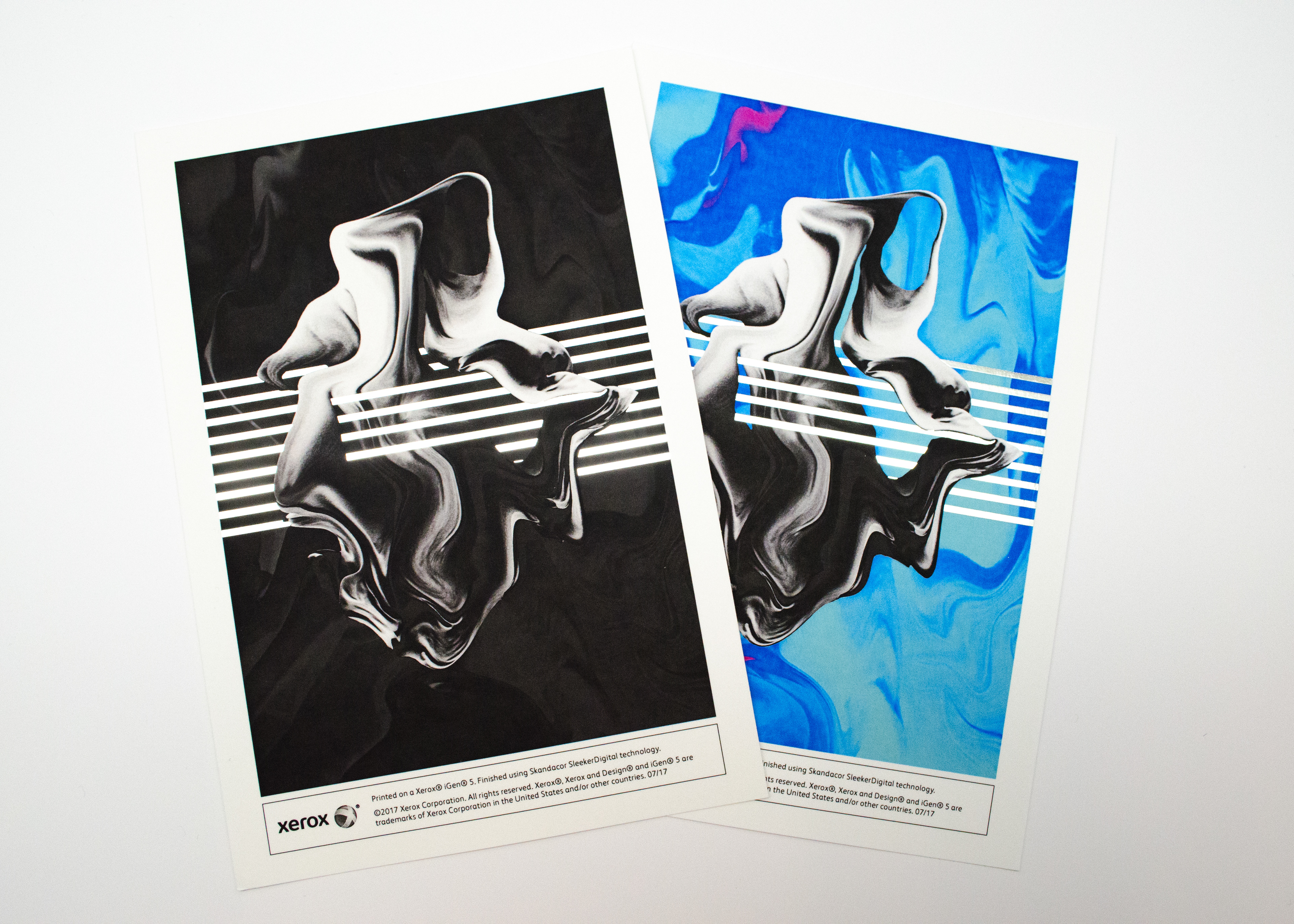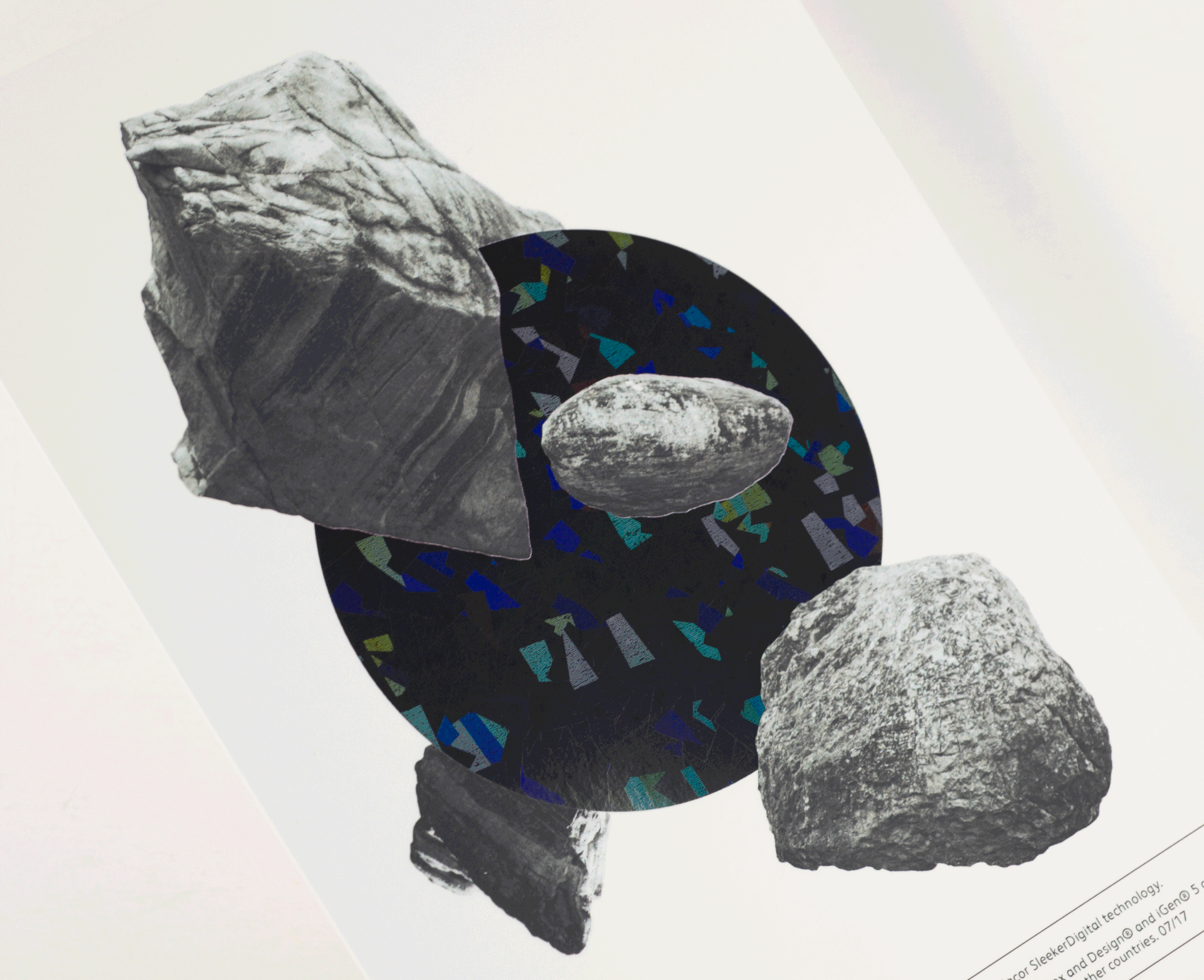 Each print is a multilayered card that took 3-6 passes through the iGen5 and Skandacor SleekerDigital machine to be completed. Each design uses a soft touch laminate to create the illusion of high quality paper, foils to mimic foil stamping without embossing, and holographic foils to enhance specific areas of the design in a way that could not be achieved digitally.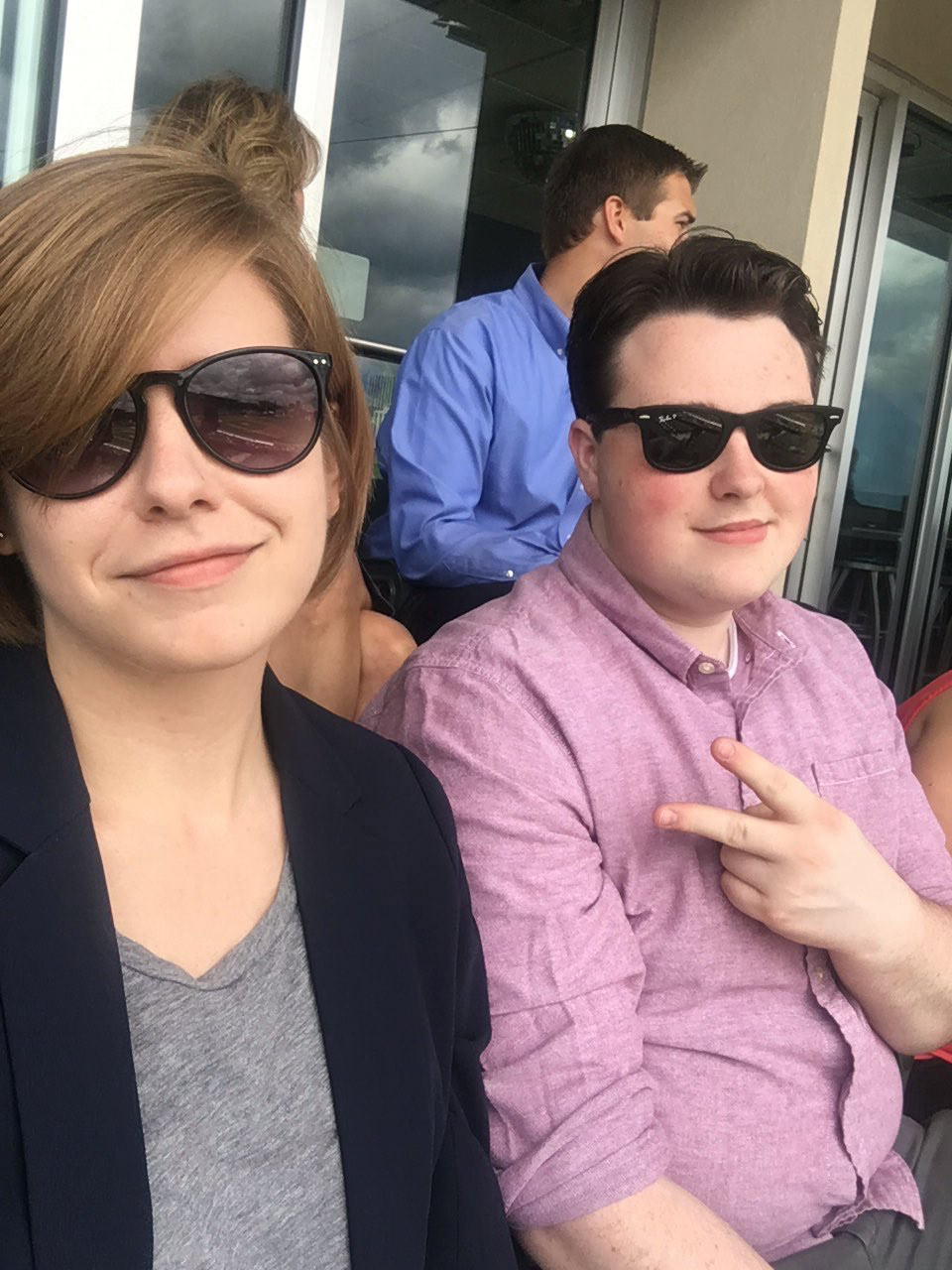 During my internship I was approached to write an article about my experiences over the summer, and to give advice to future interns.
This
is the article, and an image of myself with my co-partner of the summer, Cameron Czadzeck. He and I worked closely on our project for Xerox.