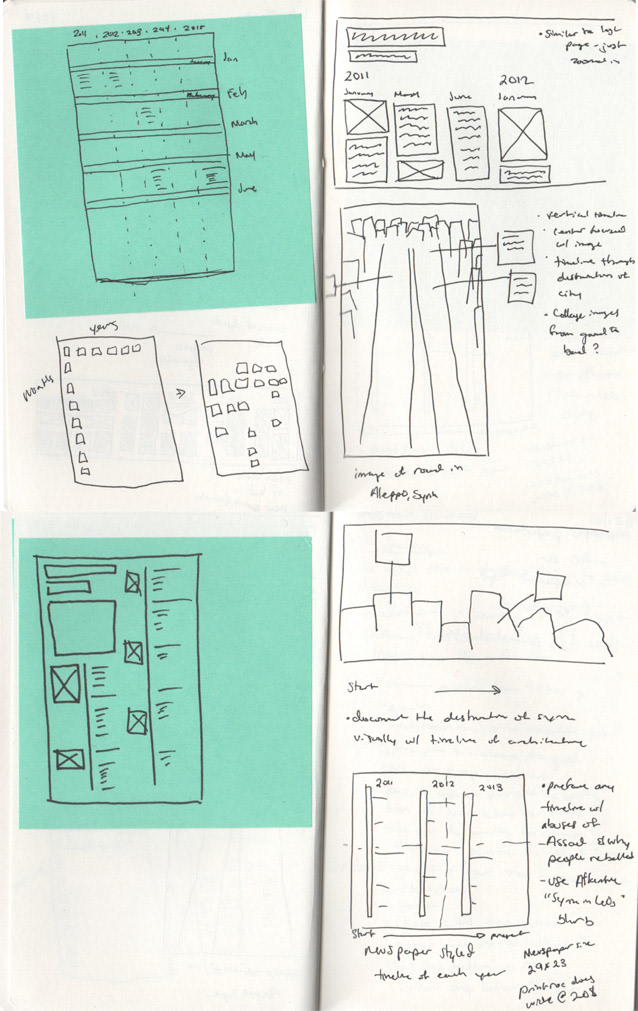 This project was an exercise in learning how to design information for a timeline. I chose a nontraditional format by not using a formal timeline format and rather making individual pages that are organized by date and time for the viewer to read through.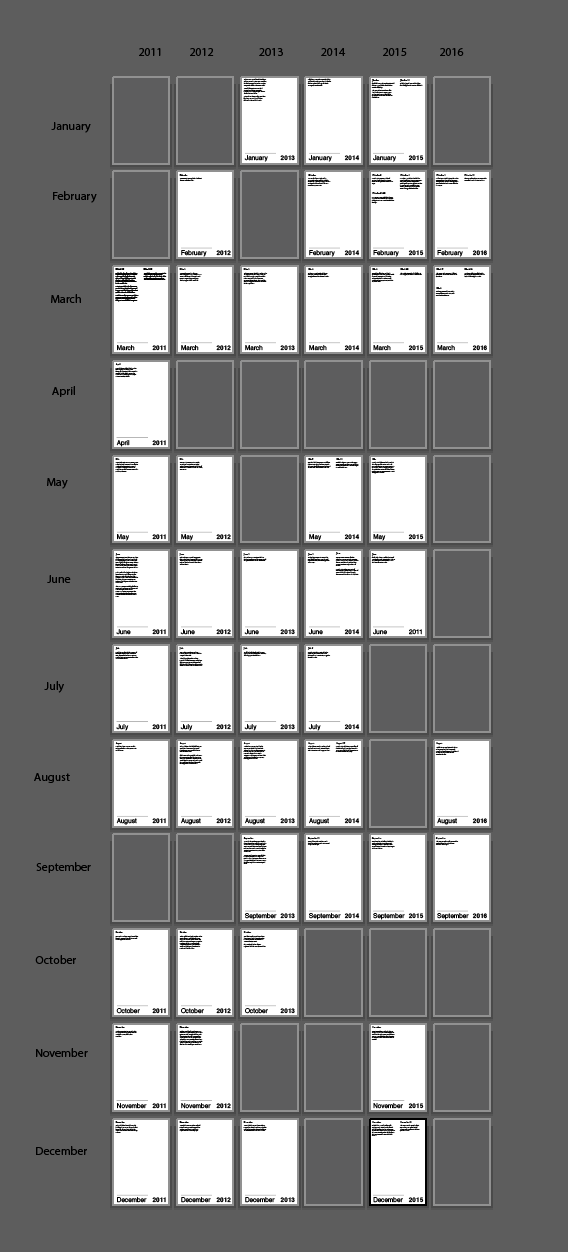 Each month is coded in a shade of gray to indicate the intensity of the political conflict at that time. Red pages indicate major civilian deaths. I wanted to organize and depoliticize hard information for people to follow. I represented major events in each month and noted specific conflicts that occurred in each month from the beginning through September 2016, as I began this project in October 2016. Each month that is black had nothing major occur according to my resources and so instead of removing those months - I chose to represent them as a tense black out time.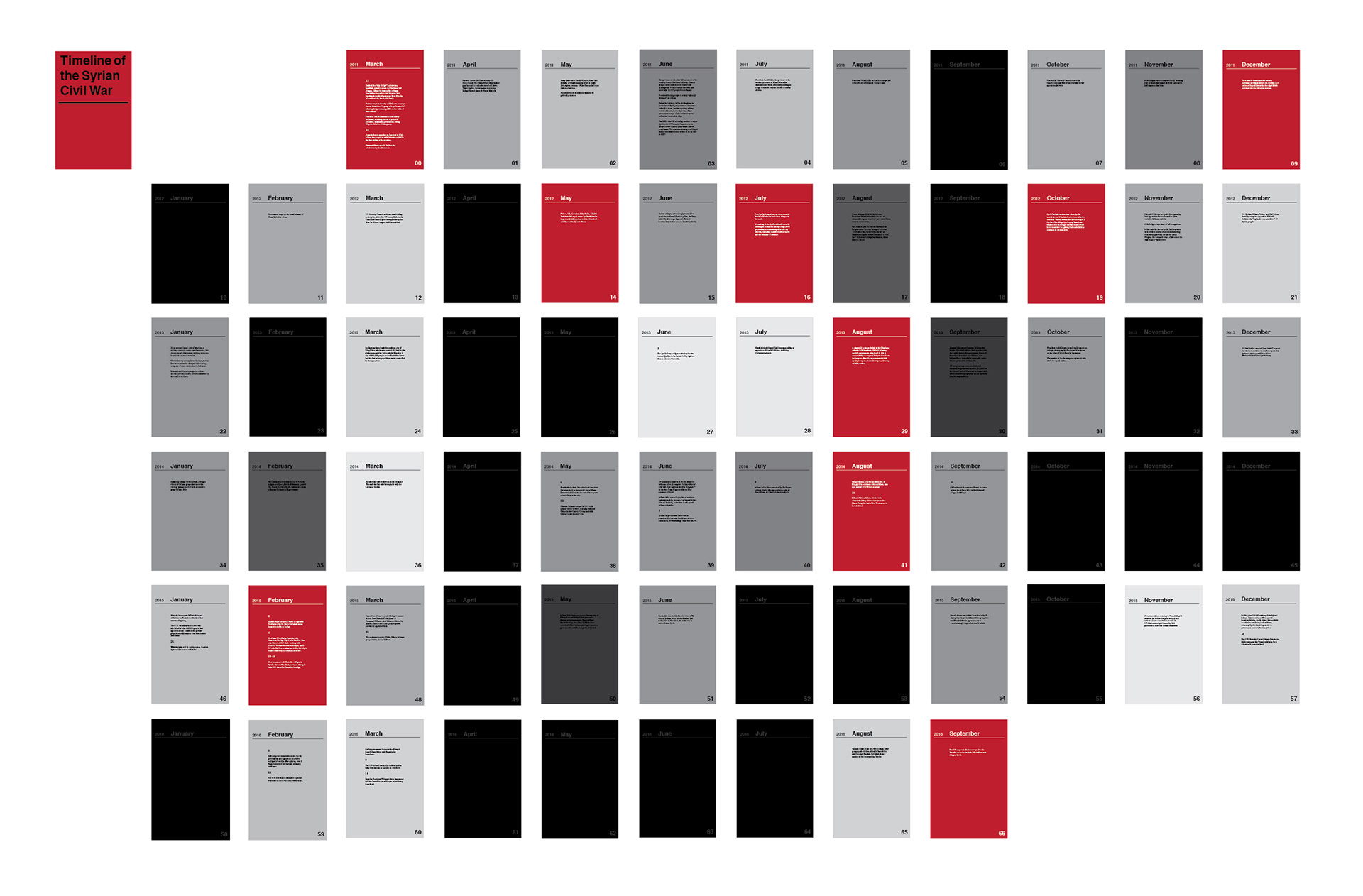 I chose this topic because it is a major current event with a long history already, and is complex enough that I would have enough information to work with. The information is styled after the styles Massimo Vignelli favored as I felt his organization left the information as the sole focus without forsaking good design.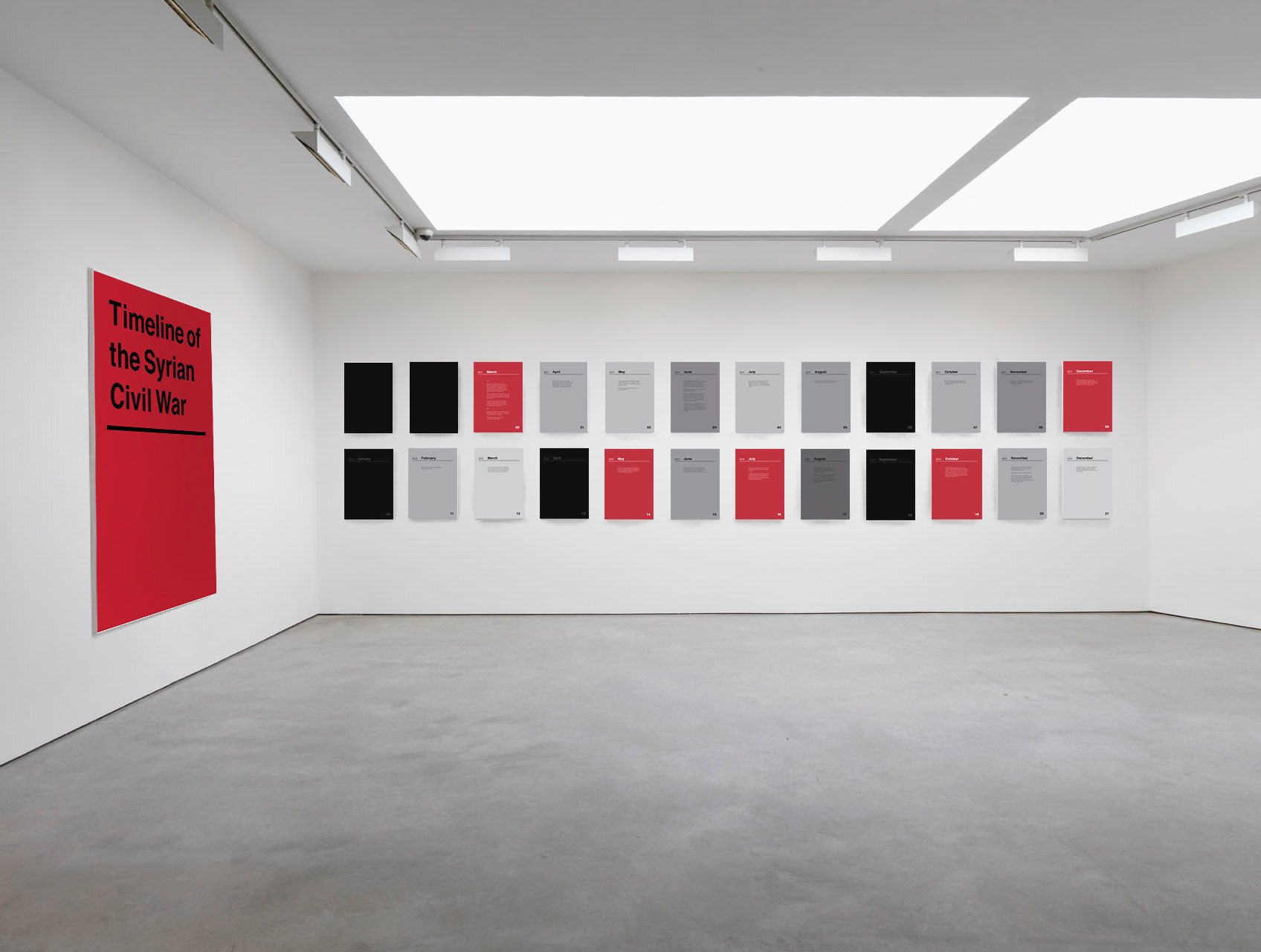 I was challenged to how my work in as many forms as possible. I chose to insert it into a gallery as an example of how it might be viewed. I mounted the panels onto boards to present, as well as I presented all the pages loosely in a plastic bag.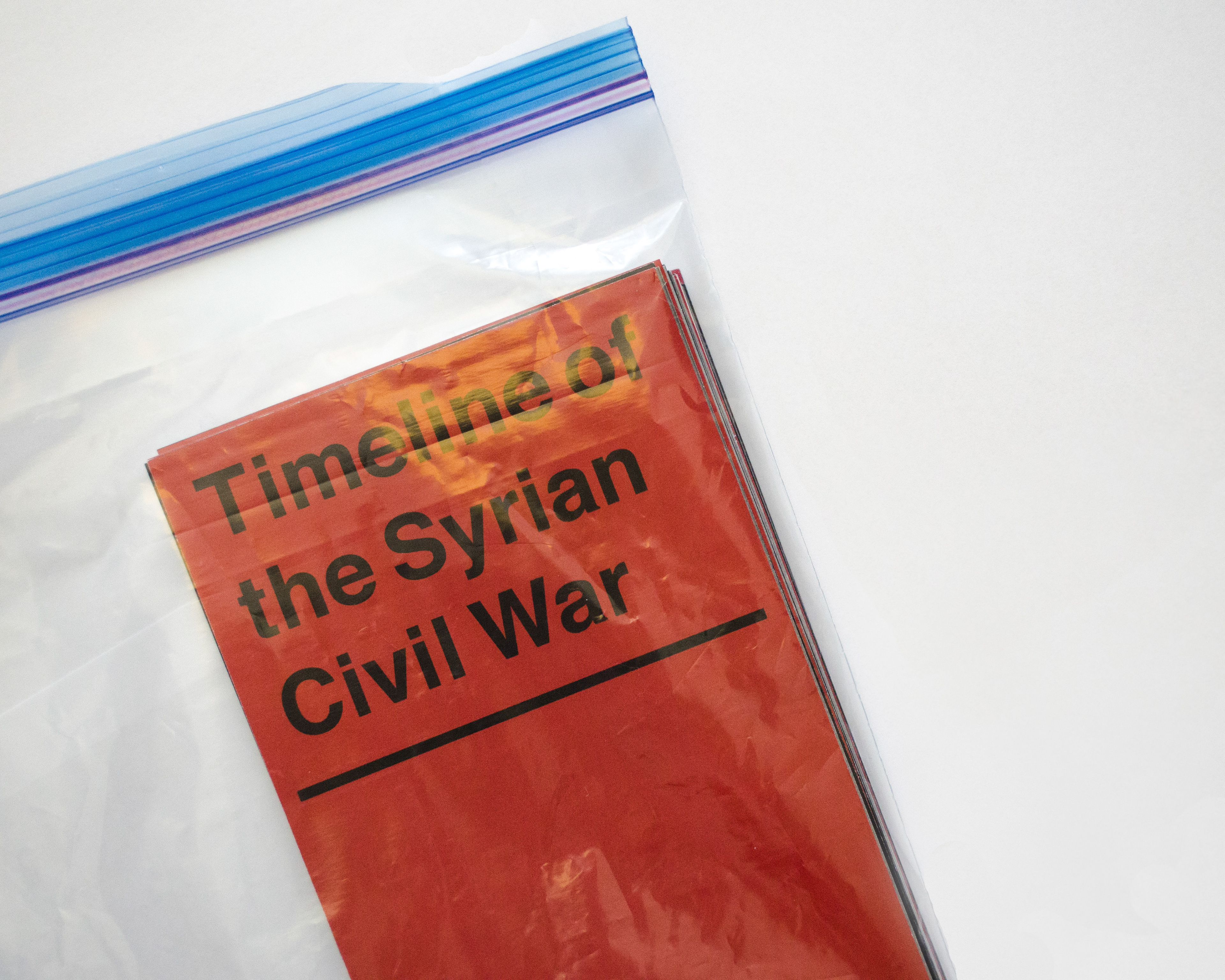 The plastic bag is symbolic because the most common thing found with a Syrian refugee, besides their cellphones and stories, is a plastic bag. To gain asylum in Europe, one must appear spontaneously. Typically the best way for this to be done is coming by sea, with smugglers, to land on the shores of Greece and Italy.
Sources: 
http://www.bbc.com/news/world-middle-east-14703995
http://www.latimes.com/world/middleeast/la-fg-syria-timeline-20160314-story.html
http://www.independent.co.uk/news/world/middle-east/syrian-civil-war-timeline-tracking-five-years-of-conflict-a6929411.html
https://www.alaraby.co.uk/english/news/2015/3/13/timeline-syria-4-years-of-devastation