This project is in progress. It is an exploration of standardizing US state IDs into an overarching federal system.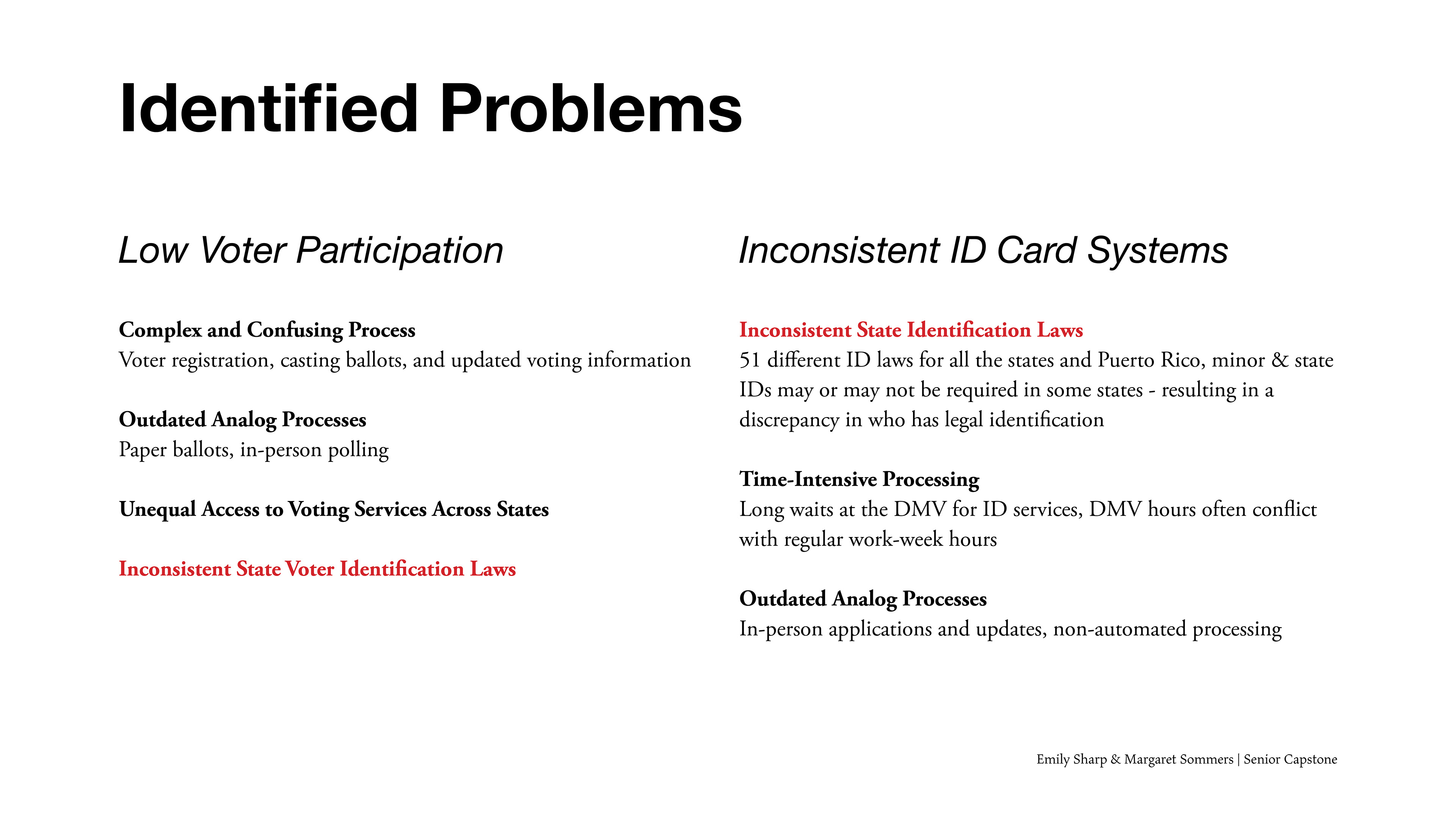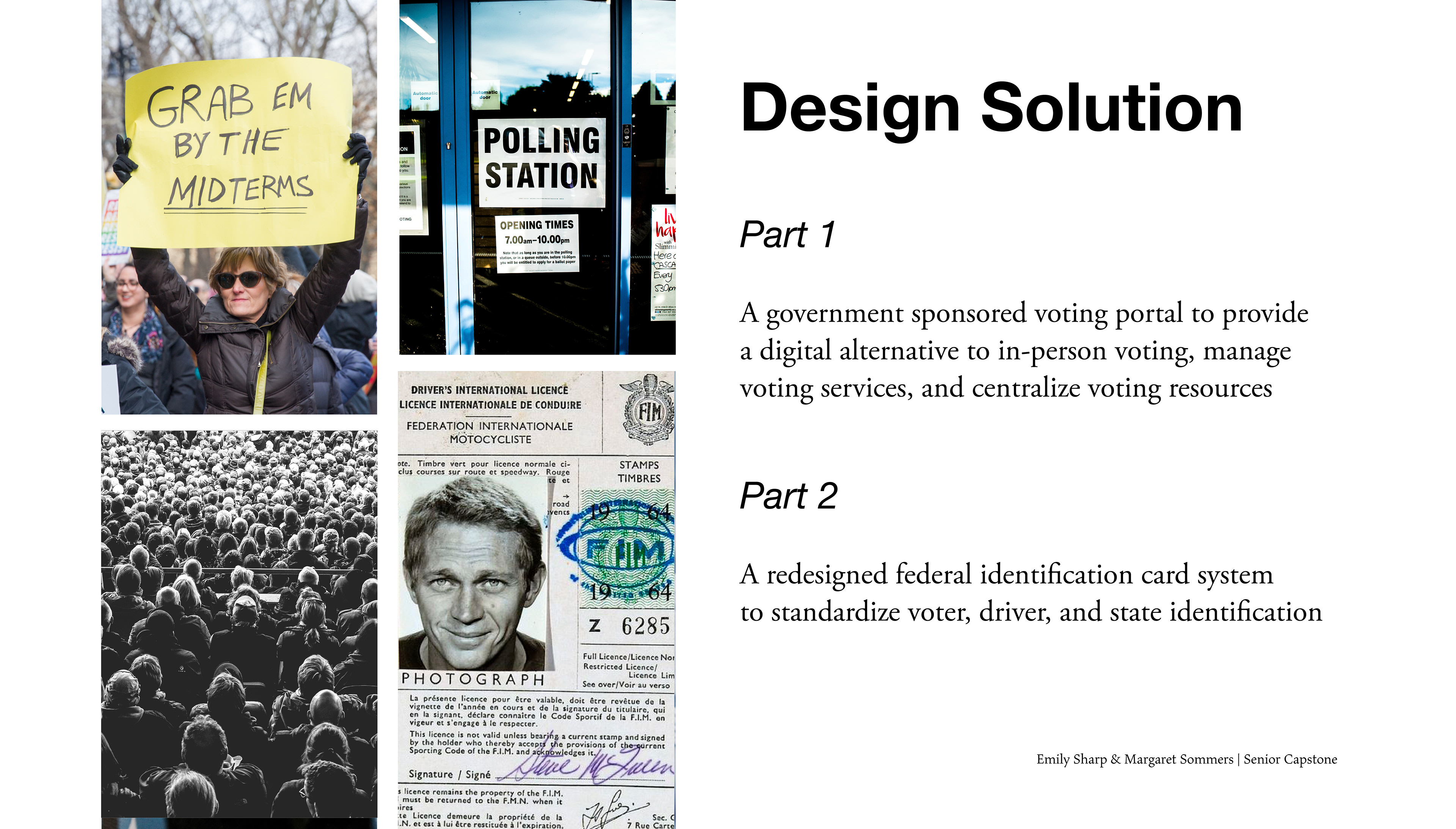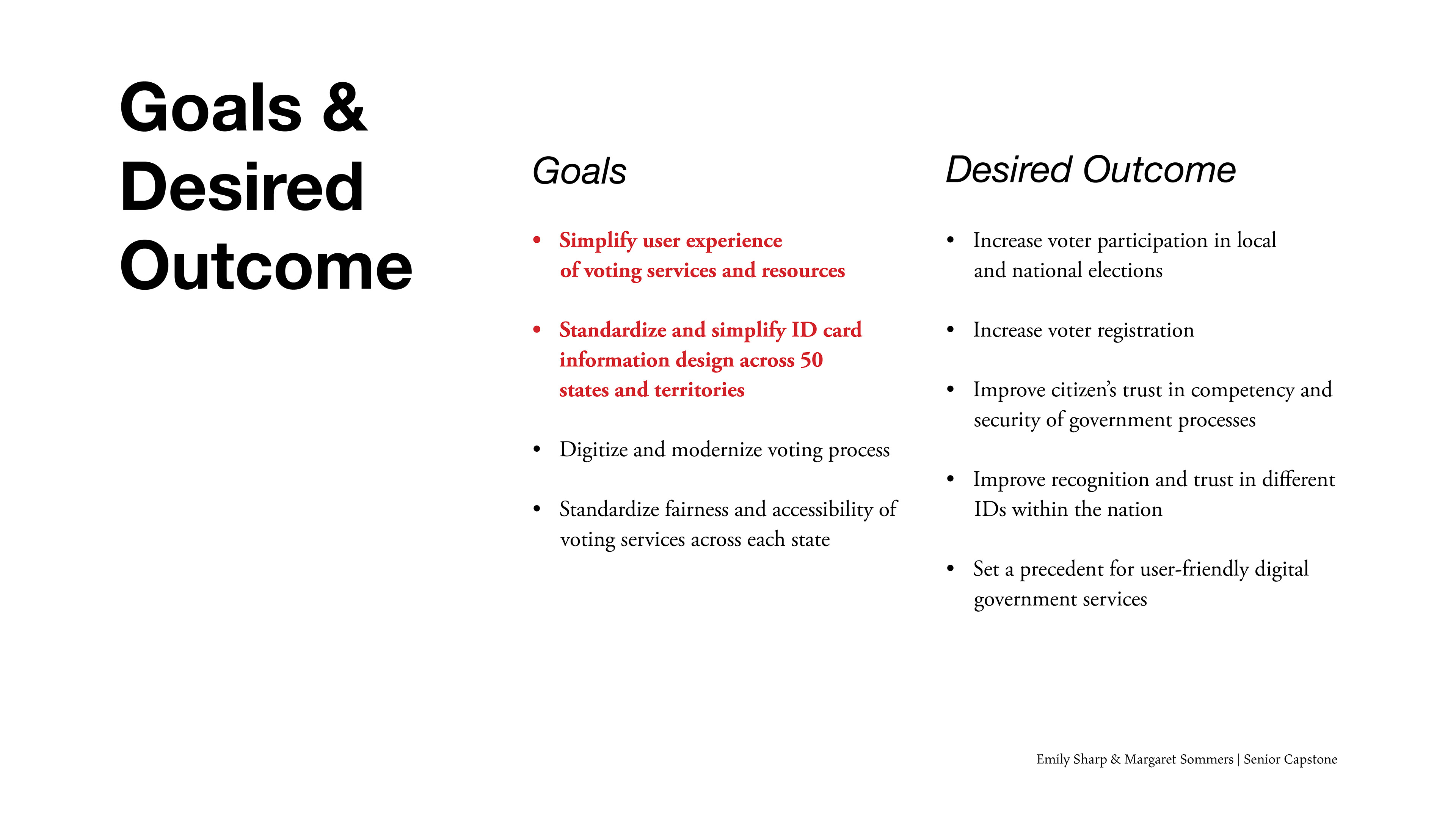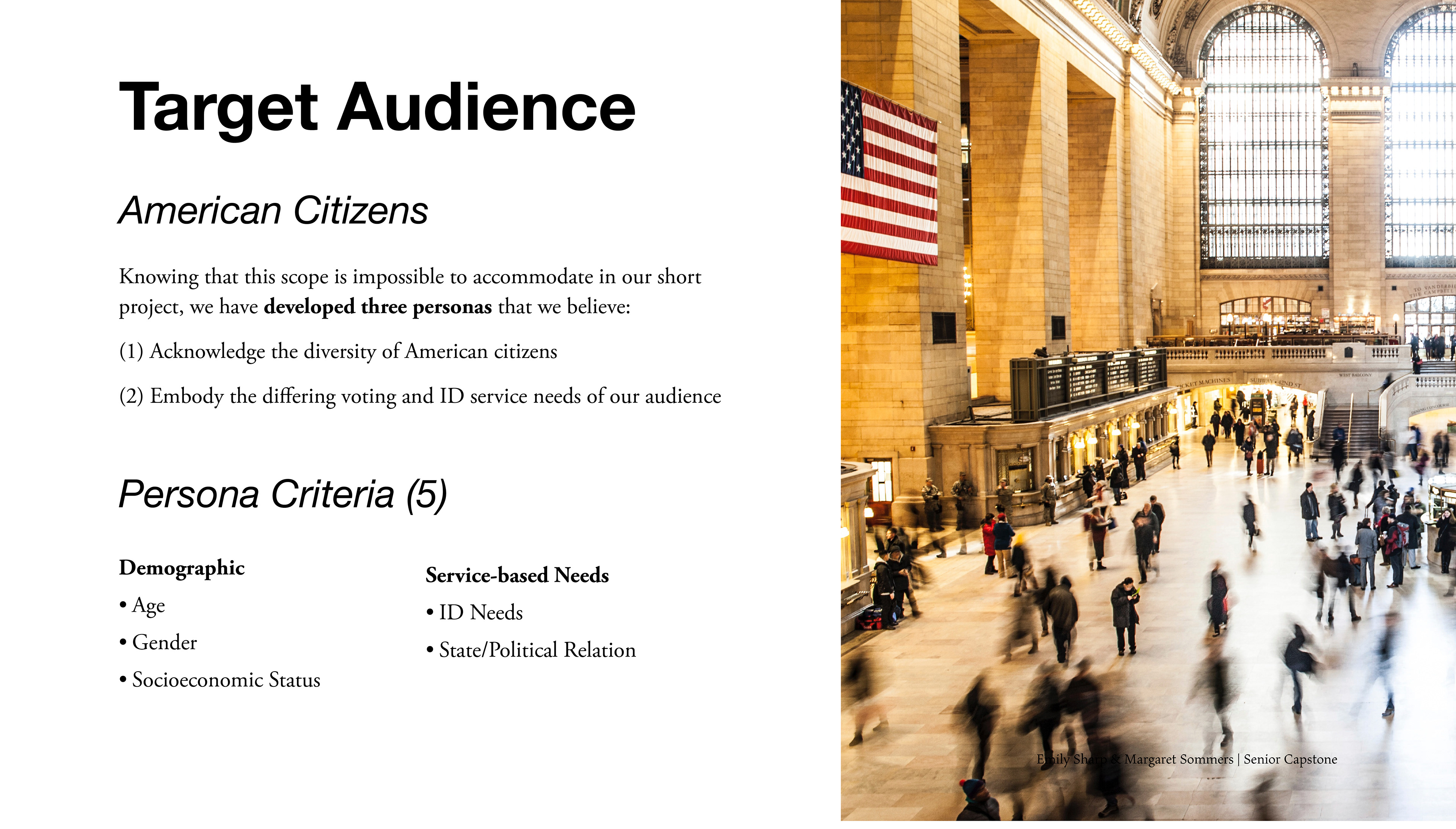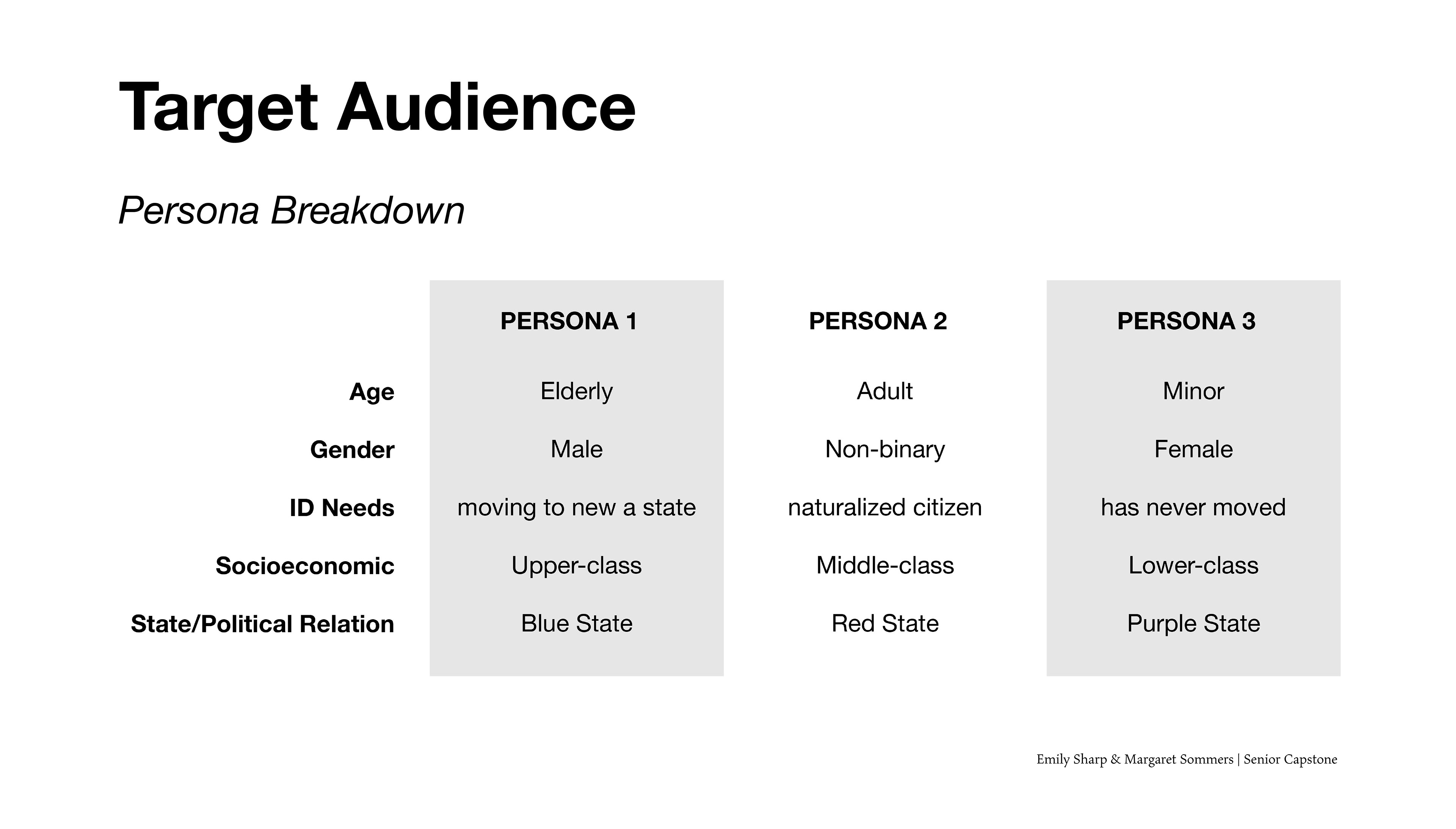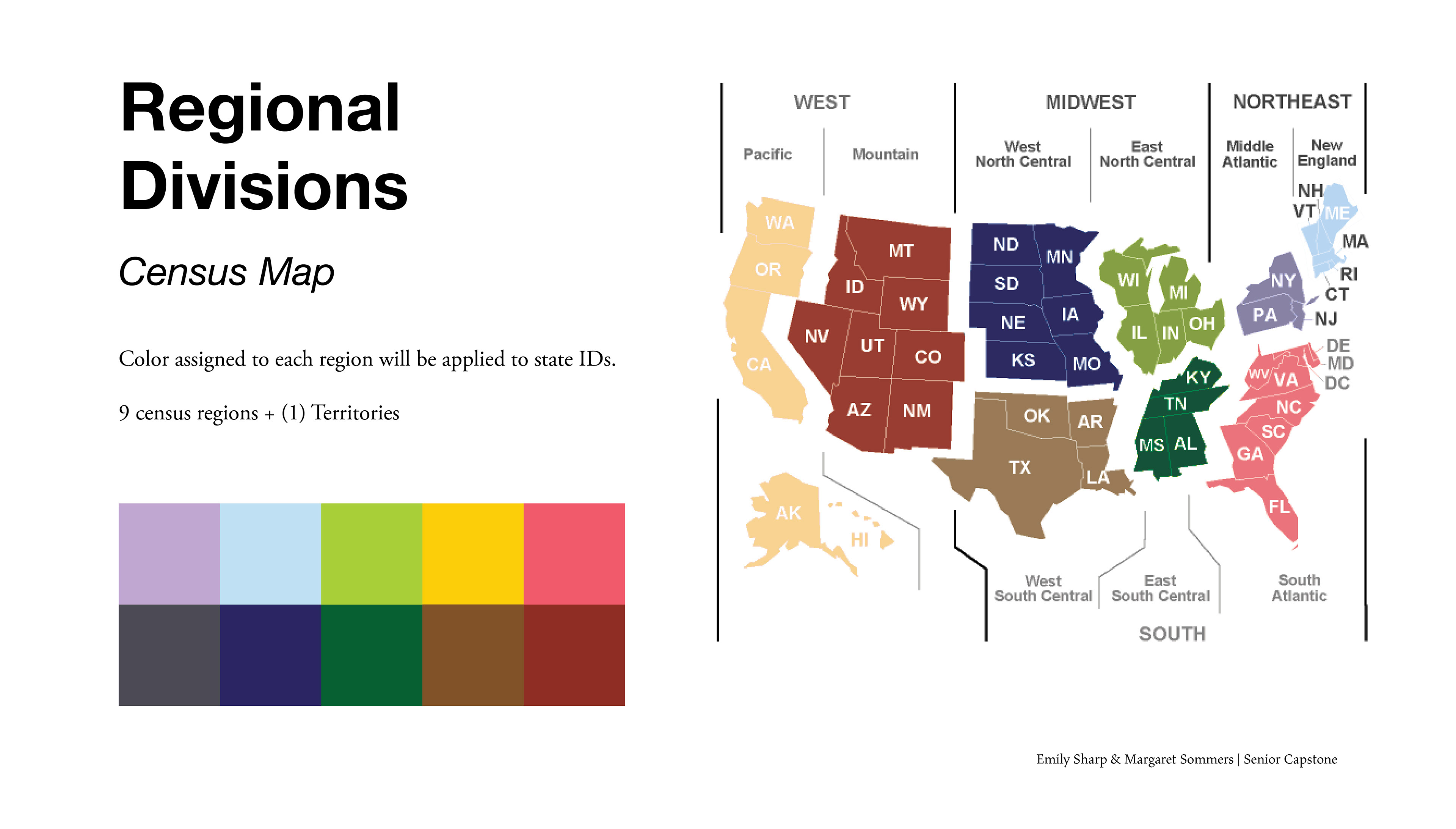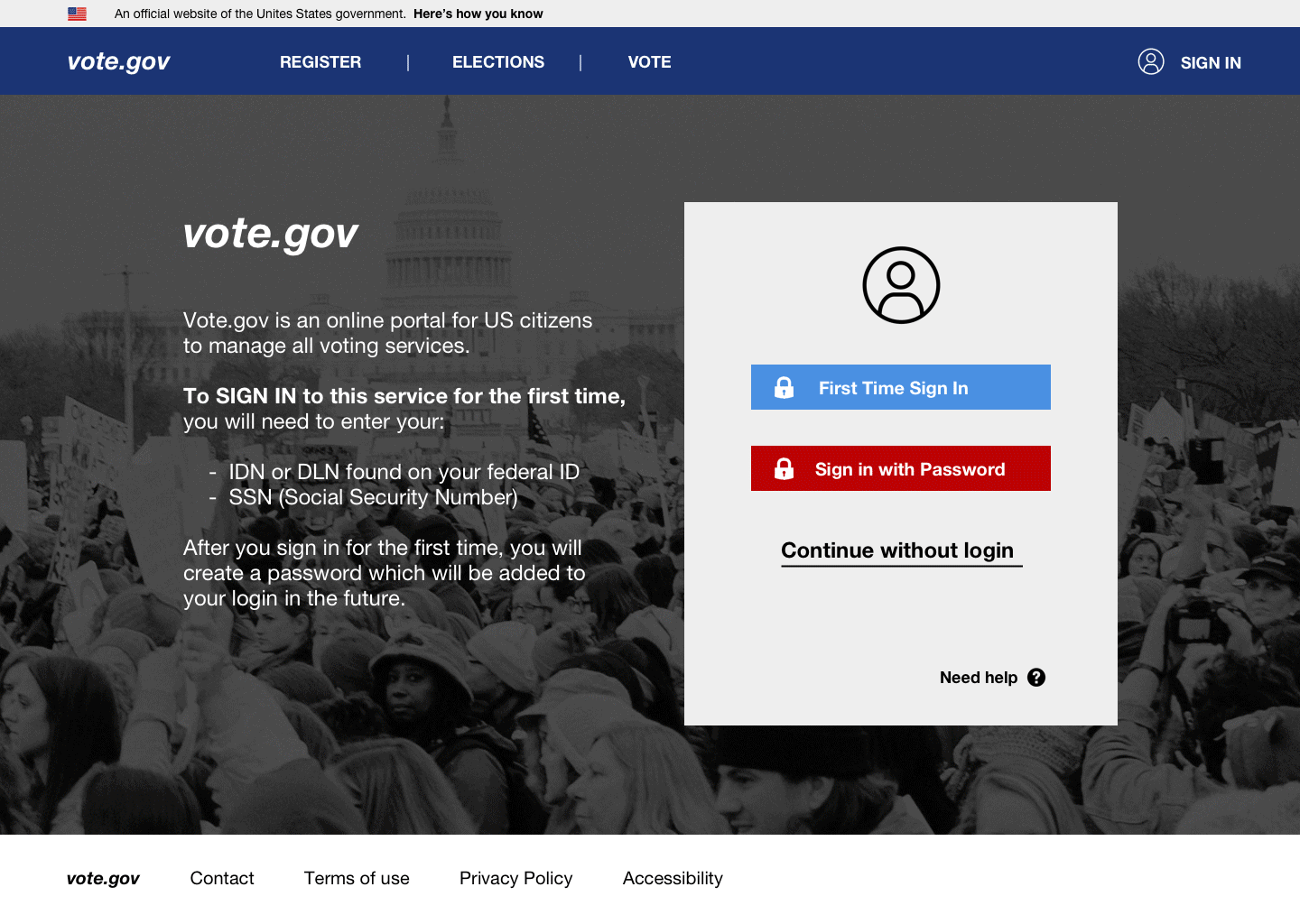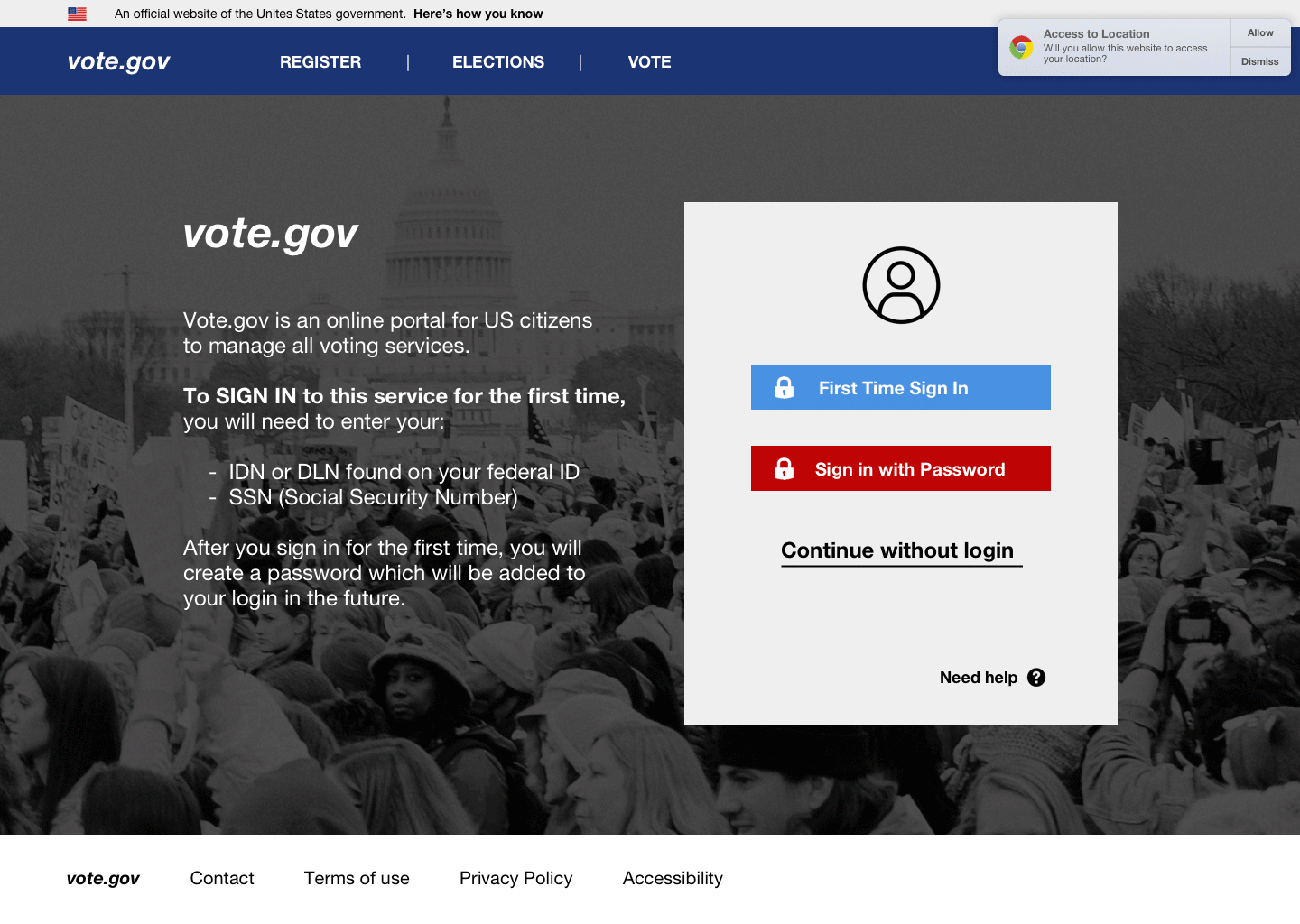 This is a quick preview of the voter registration site being worked on by my partner, Emily Sharp. These gifs include first time user registration, guest user access, and the actual voting process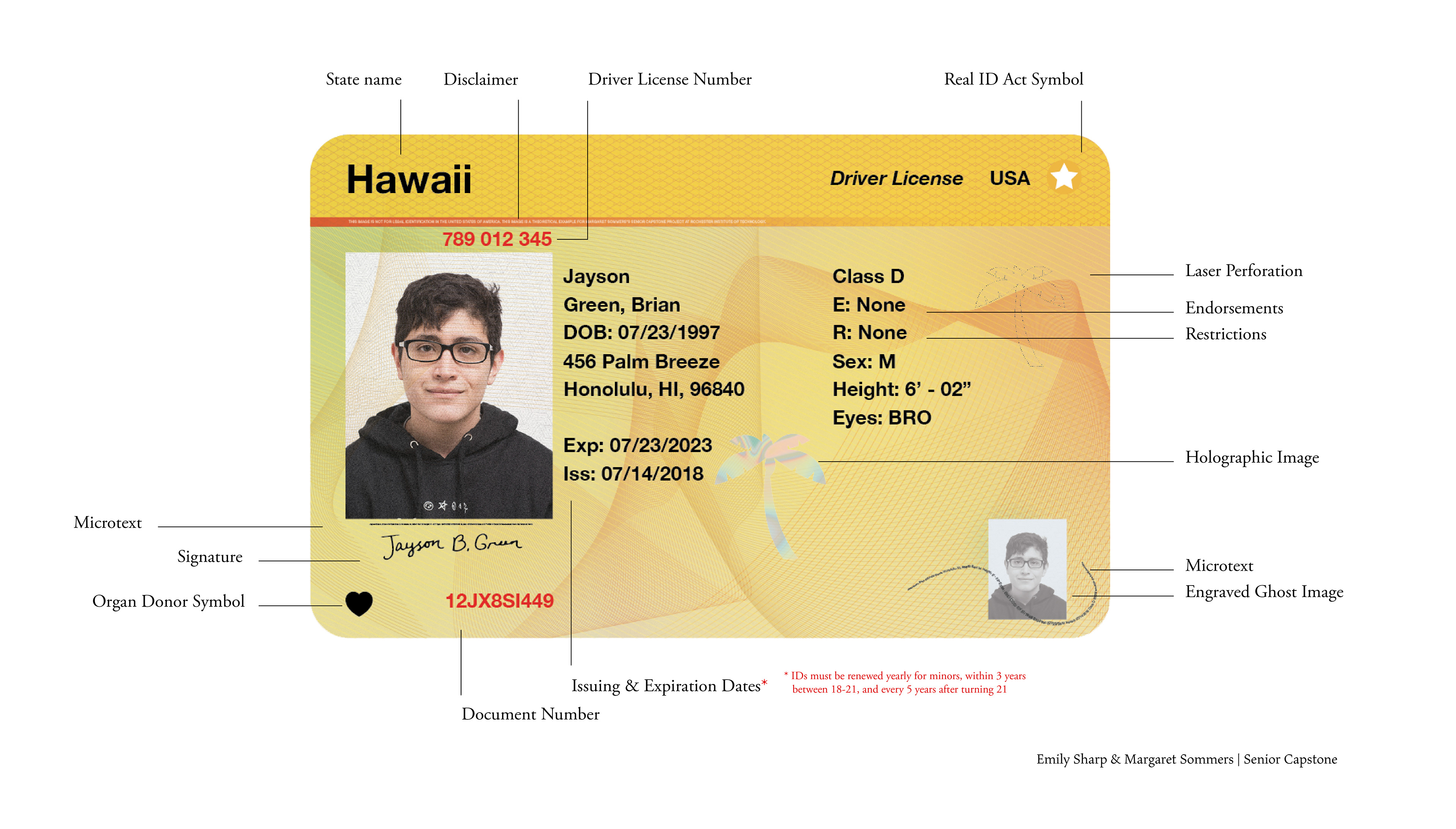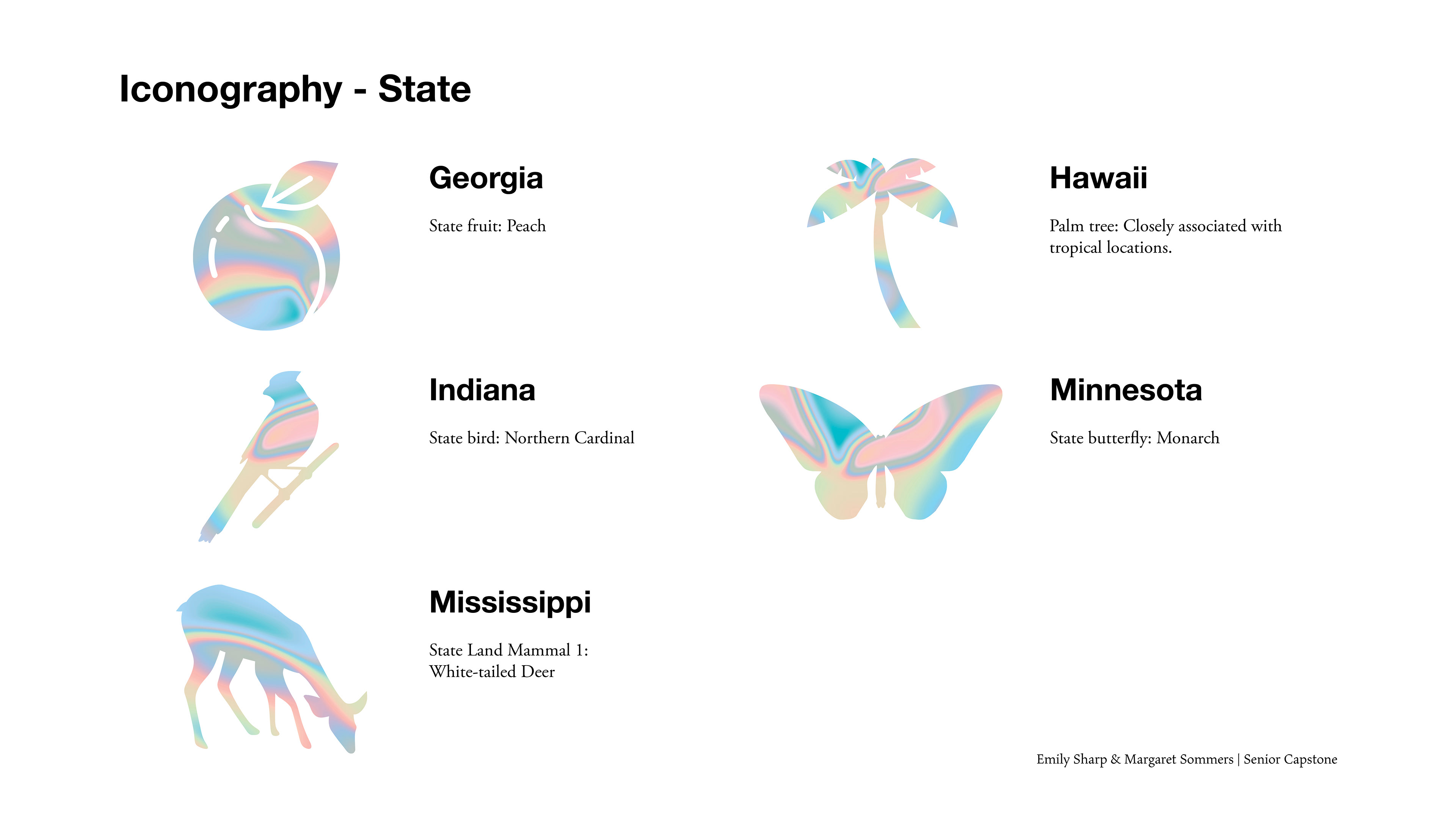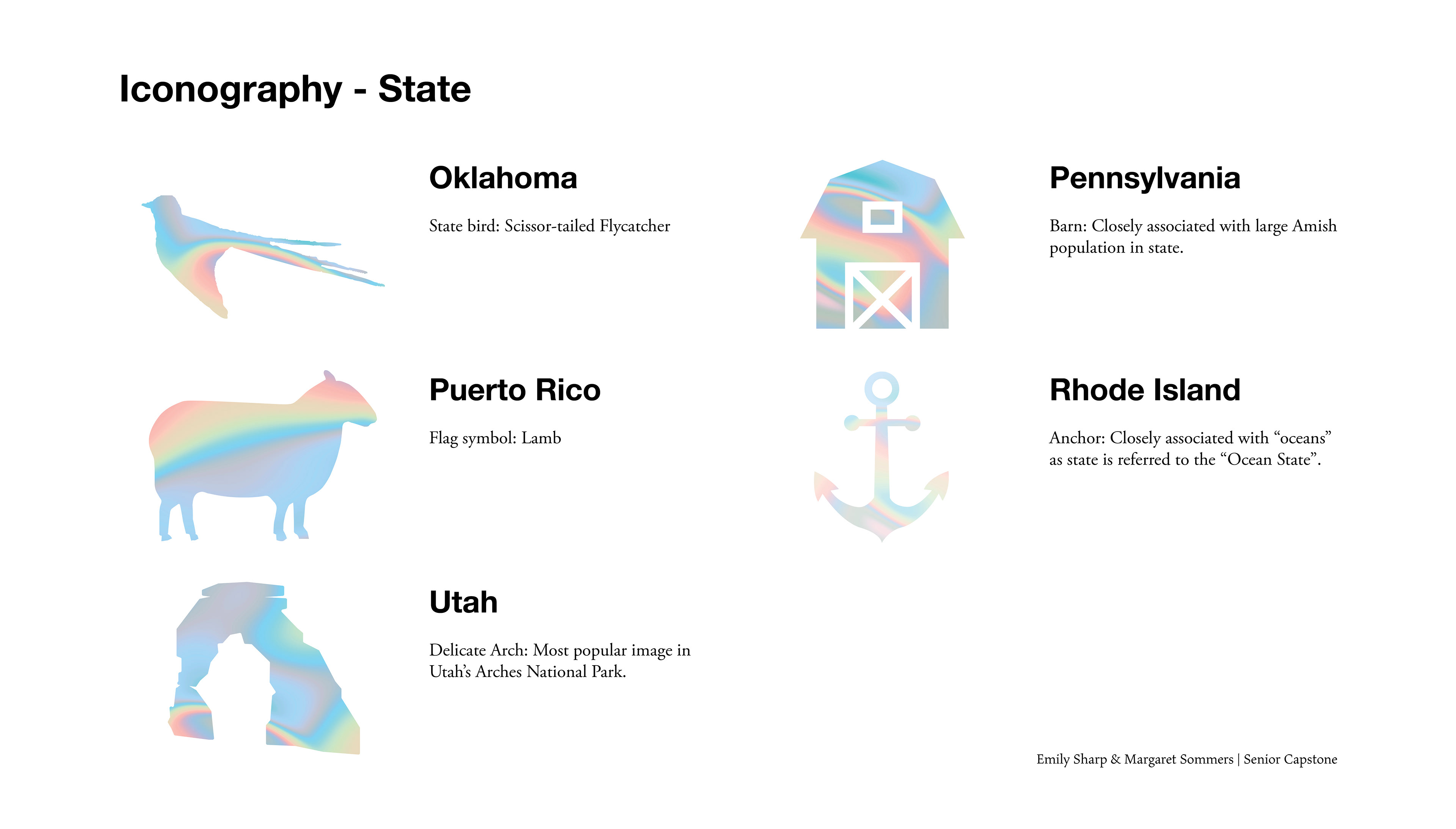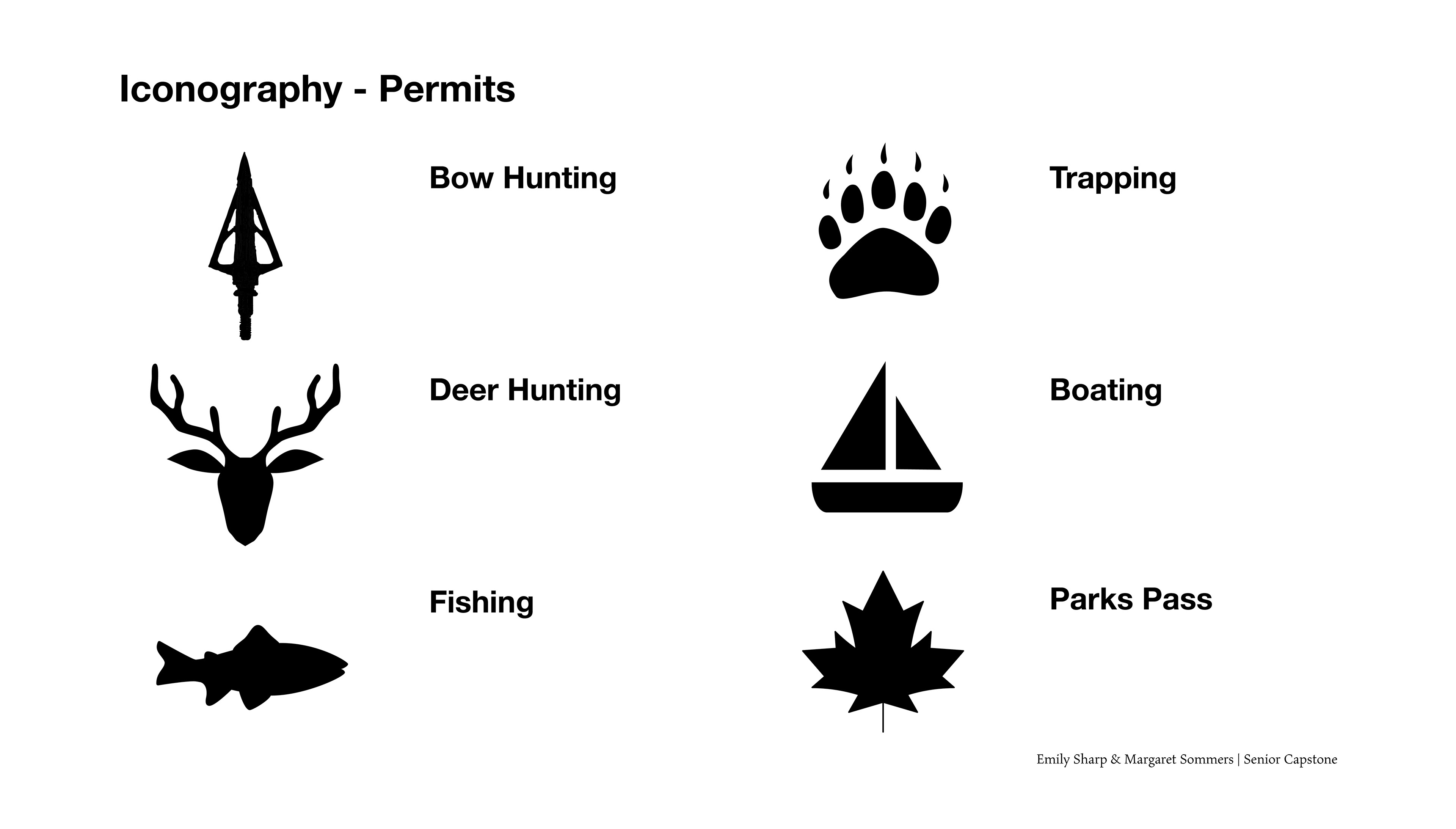 My work addresses making all IDs consistent in layout and usage across the US. Each ID's color indicates a different region of the US.